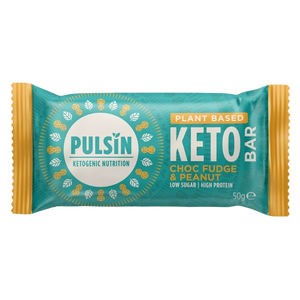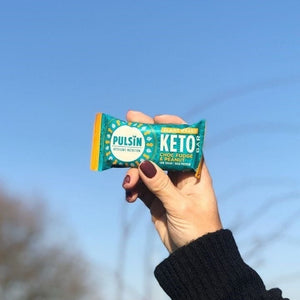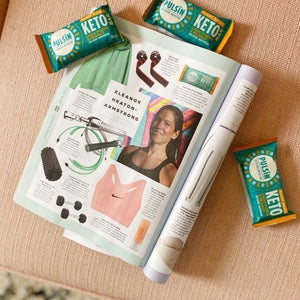 Description
Our delicious Choc Fudge & Peanut Keto Bar contains 13 grams of plant-based protein and is packed with crunchy peanuts and chocolate chips with no added sugar. It's the perfect keto protein snack for those on a keto or low carb diet. We think you'll fall in love with these Chocolate Peanut Keto Bars.
These delicious keto fudge bars and the entire Keto line benefit from being plant-based, cold-pressed, and gluten-free, making them ideal for a variety of diets. It is composed of ingredients selected for maximum nutritional benefits.

What is a Keto Diet?

The Keto diet has become increasingly popular in recent years as more and more people try the low-carb, high-fat diet. The diet consists of consuming less than 50g of carbohydrates per day and around 70% of your daily macronutrients from fat. If followed, your body will stop using glucose as its main source of energy and start producing ketone bodies instead. Therefore, a ketogenic diet is literally a ketone-producing diet.
Composition
Valeurs Nutritionnelles
Allergènes
Reviews