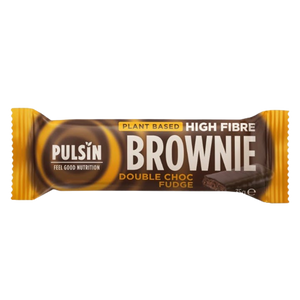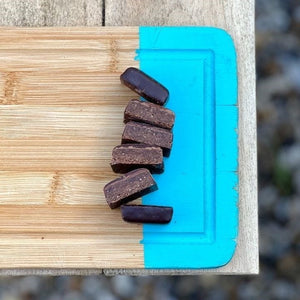 Description
Our Choc Fudge Brownie is the ultimate naturally indulgent snack and is perfect to enjoy all day long! With a delicious fudge texture and flavor, these vegan brownies are covered in 67% coconut blossom sugar chocolate for extra decadence. They also benefit from being gluten-free, high in fiber and containing less than 150 kcal. Ideal for anyone looking for a feel-good snack or to boost their daily fiber intake.
Our Double Choc Fudge Brownie Bars are the ultimate treat for chocolate lovers. Perfect for helping you stay energized between meals and on the go, these easy snacks are perfect to pop into your bag or lunchbox. Coated in vegan chocolate for extra dairy-free indulgence and made with the highest quality ingredients, this super snack is your new destination!

Made with premium ingredients selected for maximum nutritional benefits. Like the rest of our products, these bars contain no refined sugars, artificial flavors, preservatives or palm oil.
These naturally indulgent brownie bars are ideal for anyone looking for a tasty snack or to boost their daily fiber intake, and are a great alternative to traditional sweets and cakes.
Composition
Valeurs Nutritionnelles
Allergènes
Reviews