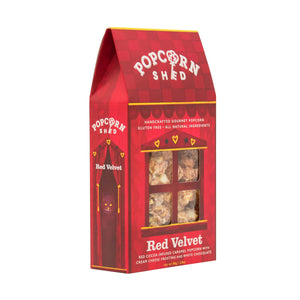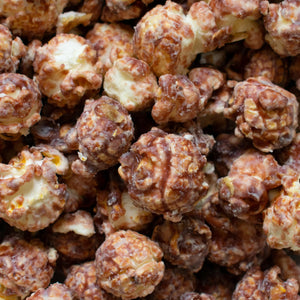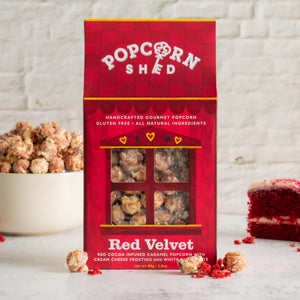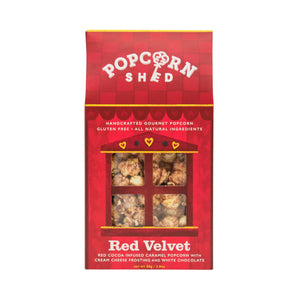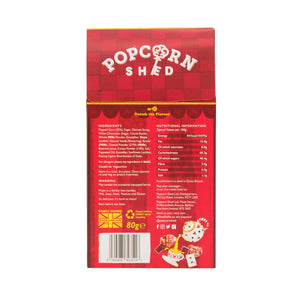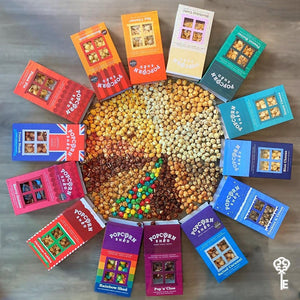 Red Velvet Gourmet Popcorn Shed - 80g
Description
Caramel popcorn infused with red cocoa with white chocolate cream cheese frosting.

Welcome to wonderland! We cordially invite you to our whimsical tea party where we will serve the most delicious treats you have ever tasted. Red velvet cake flavored popcorn with white chocolate and a rich cream cheese frosting. Our gourmet Red Velvet popcorn is deliciously decadent and has the softest velvety texture. It's almost like sitting on a big red velvet throne! Are you ready for an adventure down the rabbit hole?
PS: Beware of the Queen of Hearts!
PREMIUM QUALITY - Handmade in the UK with all natural ingredients

PERFECT FOR THE WHOLE FAMILY - Whether you're a foodie popcorn connoisseur looking for the best popcorn or looking for a healthier snack with all the fun and flavor.

ALL NATURAL, GLUTEN FREE AND VEGETARIAN
Composition
Valeurs Nutritionnelles
Allergènes
Reviews