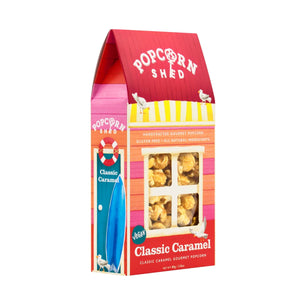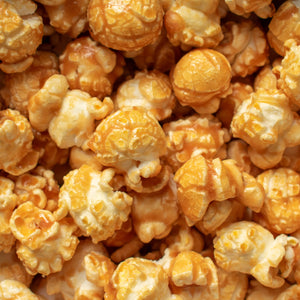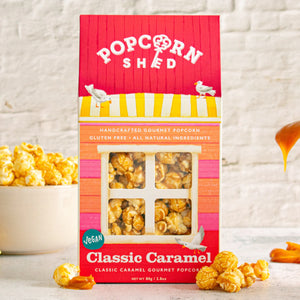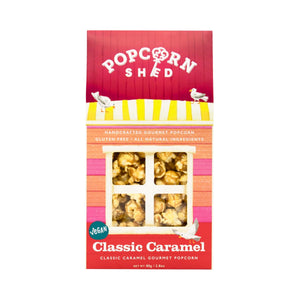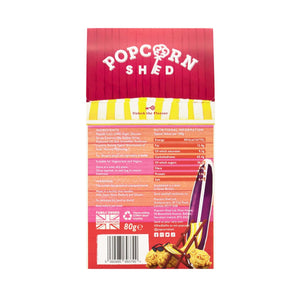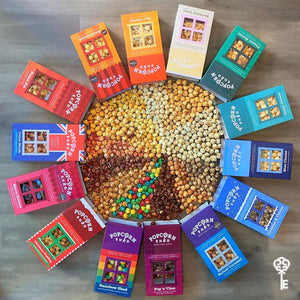 Vegan Classic Caramel Gourmet Popcorn Shed - 80g
Description
Vegan Classic Caramel Gourmet Popcorn

Catch the wave of caramel popcorn with us and taste a sweet drop of golden sunshine with every bite.
Our classic caramel is rich, creamy and everything a caramel lover like you ever wanted. Handcrafted with real natural ingredients and our artisan production process, this caramel popcorn flavor is a true classic you'll love! With these snack packs, you'll never be without your favorite caramel popcorn snack again.
PREMIUM QUALITY - Handmade in the UK with all natural ingredients

PERFECT FOR THE WHOLE FAMILY - Whether you're a foodie popcorn connoisseur looking for the best popcorn or looking for a healthier snack with all the fun and flavor.

VEGAN, ALL NATURAL AND GLUTEN FREE


Composition
Valeurs Nutritionnelles
Allergènes
Reviews