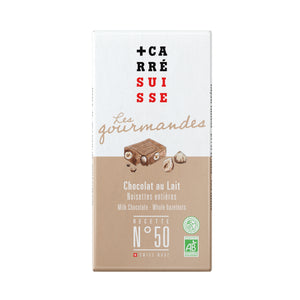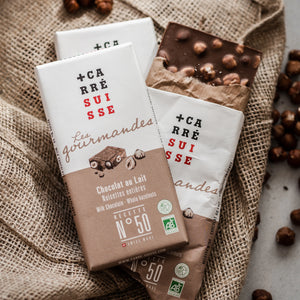 N°50 - Milk chocolate bar, whole hazelnuts, organic - 100g
Description
Discover our range of ultra gourmet recipes garnished with generous inclusions. Fall for the recipe Milk chocolate and whole hazelnuts: all the delicacy of hazelnuts in a mountain milk chocolate bar!
Our engagements:
Bean-to-bar, from the bean to the bar
100% natural ingredients
Swiss Made, traditional manufacturing in Switzerland
Store cool (16-18°C), dry and away from odours.
Composition
Valeurs Nutritionnelles
Allergènes
Reviews