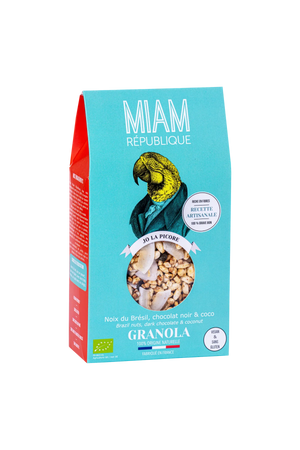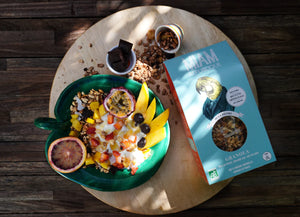 Organic granola Brazil nuts, dark chocolate, coconut, gluten free - 330g
Description
When South America invites itself to your home, it's friend Jo who arrives, with his crazy Brazil nuts, coconut and fair trade dark chocolate that come to dance the samba in your bowl. We love !
Source of protein - High in fiber - 100% naturally sourced. Organic – Vegan – Gluten free – Refined sugar free – Palm oil free.
Jo La Picore is a very active militant of the Miam République, fighting against all additives and all preservatives. Everything is natural with him.
Composition
Valeurs Nutritionnelles
Allergènes
Reviews