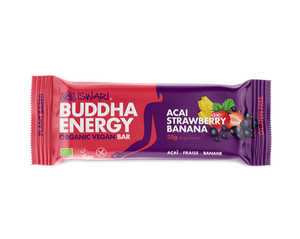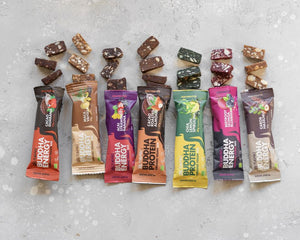 Description
Iswari Buddha Acai Strawberry and Banana Energy Bars are perfect for providing an energy boost before exercising or to calm a little hunger between meals.
Benefits :
. High rate of unsaturated fats thanks to nuts: contribute to the good health of the cardiovascular system
. Very nourishing and energetic thanks to date sugars and fibers
. Suitable for people with celiac disease (gluten-free), vegetarians and vegans (100% plant-based).
Composition
Valeurs Nutritionnelles
Allergènes
Reviews