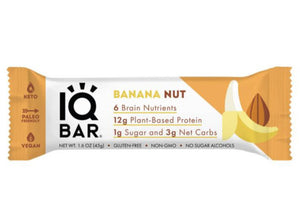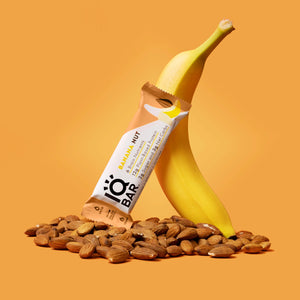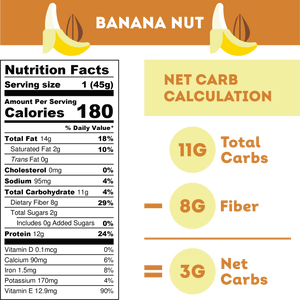 Description
Our Banana Nut Bar tastes like authentic, freshly baked Banana Nut Bread – without the regret. We use real bananas to deliver a delicious, natural taste, while maintaining an exceptionally low sugar level of 2g per bar.
No. 1 Keto-Friendly Snack Bars, for brain and body!
IQBAR low carb bars are made using simple ingredients + 6 amazing brain nutrients. Keto snack bars are designed to keep you focused and energized throughout the day. Our gluten-free protein bars also contain 12g of vegetable protein, 2g of sugar, 8g of fiber and only 3g of net carbohydrates. These vegan keto bars are loaded with nutrients and healthy fats to support your active and healthy lifestyle.
Composition
Valeurs Nutritionnelles
Allergènes
Reviews