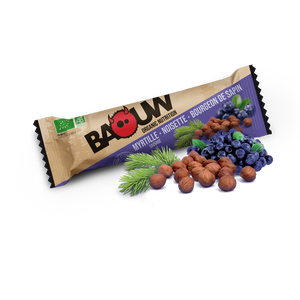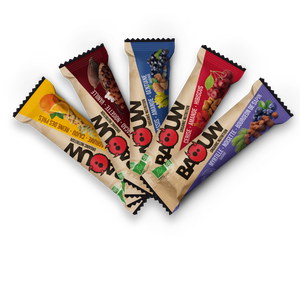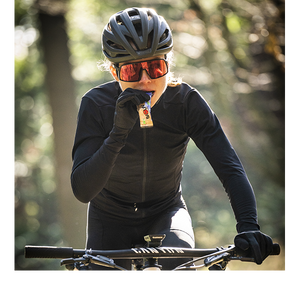 Description
The mountain in an energy bar: wild blueberries, crunchy pieces of hazelnut, pepper from fir buds harvested by hand at an altitude of 1700 m, in the Regional Natural Park of the Catalan Pyrenees. 
A healthy delicacy, without added sugar (just the natural sugar of our organic fruits), gluten-free and vegan.
Wild blueberry and crunchy hazelnut, enhanced with a delicate touch of fir bud for an ultra-gourmet bar for sports and healthy snacking.
YUKA SCORE: EXCELLENT
The bars are made in the French Alps in an eco-certified workshop.
Composition
Valeurs Nutritionnelles
Allergènes
Reviews