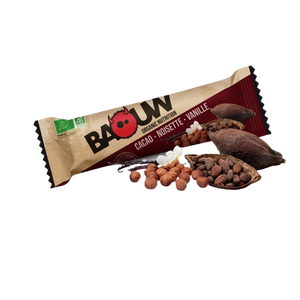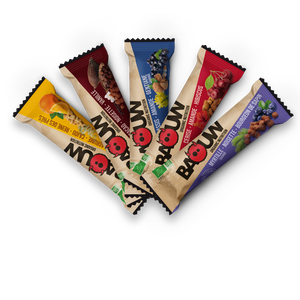 Description
The intensity of cocoa, the crunch of toasted hazelnuts and the sweetness of vanilla: a perfect recipe for chocolate bar lovers!
A healthy treat
with no added sugar
(just the natural sugar of our organic fruits).

An organic, vegan and gluten-free chocolate energy bar, tested and approved by our athletes.
Our energy bars are made in the French Alps in an eco-certified workshop.
Composition
Valeurs Nutritionnelles
Allergènes
Reviews