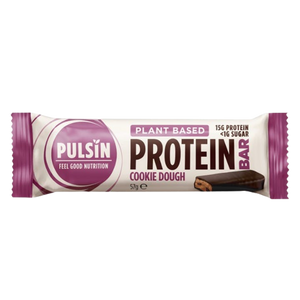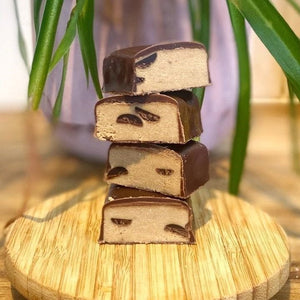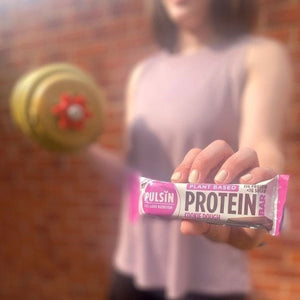 Description
Our delicious Chocolate Covered Cookie Dough Protein Bar is the ultimate pre/post workout or snack to keep you energized between meals!

Made without artificial ingredients or preservatives and containing 15 grams of plant-based protein; it also benefits from being gluten-free, contains no palm oil and contains less than 1 gram of sugar per bar. It's the perfect guilt-free alternative to traditional sweets like chocolate!
Received the "HERO" product award in the 2021 Vegan Protein section of the Men's Fitness and Women's Fitness Nutrition Awards!
This vegan protein bar will become your new favorite! With a delicious cookie dough consistency and coated in a plant-based chocolate coating with no added sugar for extra indulgence, our in-house nutritionists have worked hard to create a nutrient-dense bar that tastes great and is guaranteed to feel great. of well-being.

It also contains our secret ingredient, pea protein, which is an ideal protein source for vegetarians, vegans and athletes.
Composition
Valeurs Nutritionnelles
Allergènes
Reviews