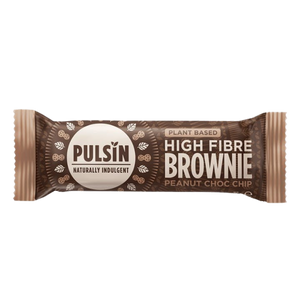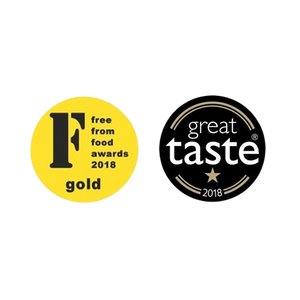 Description
Want a delicious brownie but without the guilt?

Try our delicious High Fiber Chocolate Peanut Brownie. Think delicious chocolate peanut brownies, healthy with lots of benefits. The dream!

We balance peanuts, dairy-free chocolate chips, and premium cocoa so you can snack knowing you've got a super blend of fiber and minerals. These are the ultimate vegan peanut brownies! So good!
For our delicious Chocolate Peanut Brownies, we use dairy-free chocolate chips that are naturally sweetened with tooth-friendly xylitol (a natural sweetener found in many fruits and vegetables).

We blend these chocolate chips with premium South American cocoa, rich in essential minerals and abundant in peanuts for added crunch and texture.

We like to think this makes these Healthy Peanut Brownies a great substitute for high sugar chocolate snacks and a healthy energizing treat that can be enjoyed any time of the day!

Our entire line of high fiber brownies are made with premium natural ingredients selected for maximum nutritional benefits and great taste, and we cold press them to provide optimal nutritional value.
Composition
Valeurs Nutritionnelles
Allergènes
Reviews