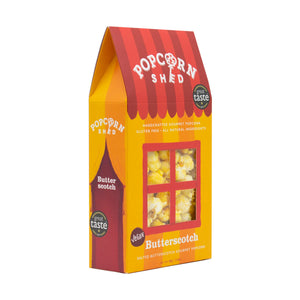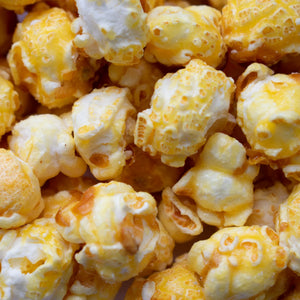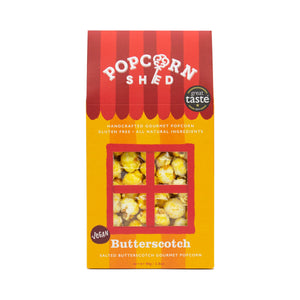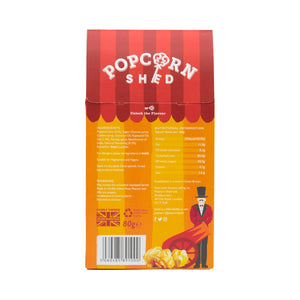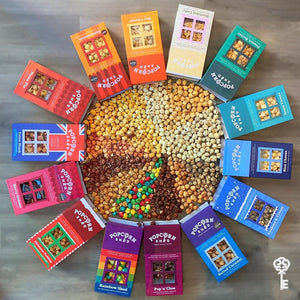 Vegan Butterscotch Popcorn Shed - 80g
Description
Salted butter caramel popcorn without butter!

A classic smooth, buttery, sweet taste with a hint of sea salt. It's buttery without butter, call it a magic trick!

Each Monster Mushroom Core is air-popped to create fluffy popcorn which is then lightly coated in delicious butterscotch caramel.

Roll, roll! Hop aboard our butterscotch carousel and get your taste buds spinning. Our wonderful, gorgeous butterscotch flavor is recognized across the country, far and wide AND it's vegan (yayy!). A classic sweet, buttery, smooth flavor with a hint of sea salt. A decadent and addictive flavor perfect for kids, acrobats, elephants and clowns.
AWARD-WINNING FLAVOR - Winner of a 2019 Great Taste Award. Carefully selected from a panel of experts for its light buttery taste.

PREMIUM QUALITY - Handmade in the UK with all natural ingredients.

PERFECT FOR THE WHOLE FAMILY - Whether you're a gourmet popcorn lover looking for the best popcorn or looking for a healthier snack with all the fun and flavor.
Composition
Valeurs Nutritionnelles
Allergènes
Reviews