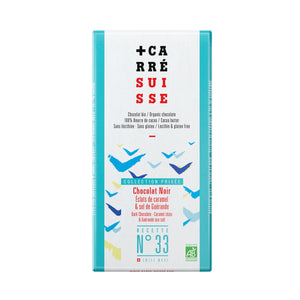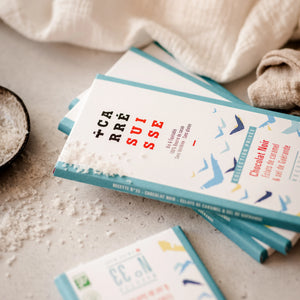 N°33 - Dark chocolate bar, caramel chips & Guérande salt, organic - 100g
Description
Carré Suisse private collection.
Let yourself be seduced by the addictive harmony of dark chocolate with caramel chips, enhanced by a hint of Guérande salt.

Our engagements:

Bean-to-bar, from the bean to the bar
100% natural ingredients
Organic & Fair Trade
Swiss Made, traditional manufacturing in Switzerland
Store cool (16-18°C), dry and away from odours.
Composition
Valeurs Nutritionnelles
Allergènes
Reviews