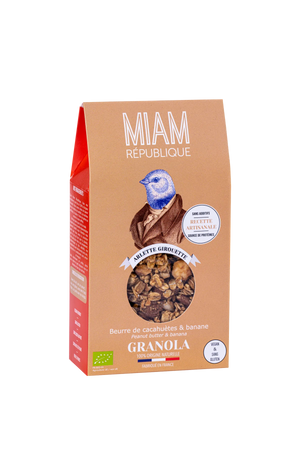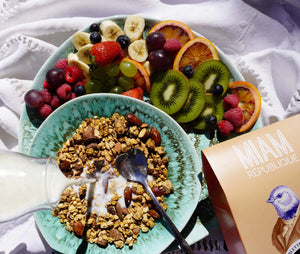 Organic Granola Peanut Butter, Banana, Gluten Free - 350g
Description
The American-flavoured granola without the glycemic load. Irresistibly crisp, energizing. Gourmet, nutritious and healthy like all our recipes. Peanut butter and almonds are mind-blowing. Go Arlette go!
Organic - vegan - gluten free - source of protein - rich in fiber - no refined sugar - no palm oil - 100% natural origin.
Arlette Girouette is an active member of the Miam République, in constant search of recipes with strong character. It is she who validates the marketing of all recipes.
Composition
Valeurs Nutritionnelles
Allergènes
Reviews