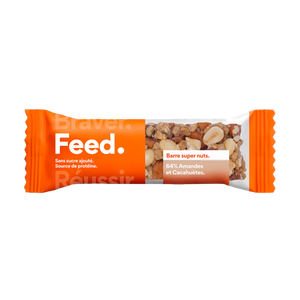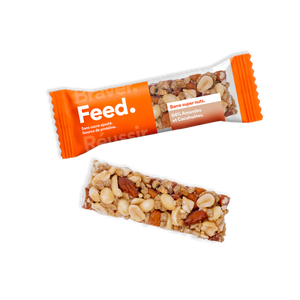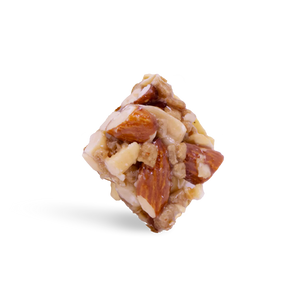 Description
An ultra-gourmet 40g bar with whole almonds and peanuts.
The first nut bar with no added sugar, Nutriscore A, rich in fiber and a source of protein. A unique recipe, compatible with ketogenic/keto diets and which reveals the potential of almonds and peanuts.
Natural and crunchy, it's the ideal snack to satisfy all small hunger pangs in a healthy way and fill up on omega3 and vitamin E present in large quantities in nuts.
Composition
Valeurs Nutritionnelles
Allergènes
Reviews