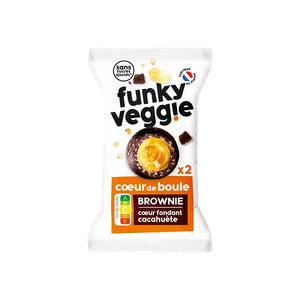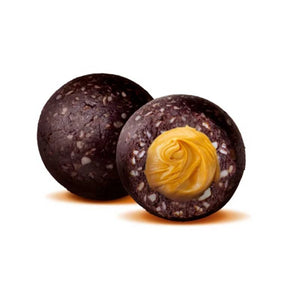 Peanut brownie ball heart - 36g
Description
Cœur de Boule is a naturally sweet snack with a delicious, melt-in-the-mouth centre. Get ready for a great moment of sweetness, with 2 scoops per bag! This perfume combines the intensity of cocoa and a creamy peanut heart, the perfect combo!
Certified Organic
Vegan, Gluten Free
No added sugars or fats
No additives/preservatives/flavors
The Ball that made a snowball...
We first created "la Boule" to democratize homemade "energy balls". We then worked hard to create the first filled energy balls: Cœur de Boule was born. The student overtook the master and the Ball was quickly eclipsed!
Made in France with care
From the beginning, our snacks have been made in a French family workshop and packaged in an ESAT, an establishment that promotes the professional integration of people with disabilities. And we remain and will always remain faithful to our credo: "nothing weird inside"!
Composition
Valeurs Nutritionnelles
Allergènes
Reviews